Our community theatrical not-for-profit organisation has been performing at the Sandgate Town Hall since 1958, at that time starting with a donation of £5,5s from the local Rotary group under the name 'The Sandgate Little Theatre Group'.
Currently operating under the name of Sandgate Theatre Inc., our group voluntarily produces and performs three major productions a year, as well as: The One Acts – a collection of one-act plays and skits put together in one performance, and The Yarrageh Drama Festival, with amateur theatre groups from throughout South-East Queensland presenting their best one-act plays here at Sandgate. Our plays range from hilarious comedies to serious dramas.
We will be performing in 2022 at the beautiful Sandgate Town Hall.
Committee 2022
President – JANE-LOUISE TURNER
Vice President – DANNY CRUISE
Treasurer – SYLVIA GALE
Secretary – GLENDA LAWRENCE
Stage Manager – VACANT
Lighting & Sound – KATE BRICE/CHRIS PACKMAN
Publicity – DANNY CRUISE
Membership – GINA GRAY
Front of house – KERRY HEATH (TEMPORARY) ALONG WITH HELP FROM MARILYN BOYCE, JACQUI GEARY & OTHERS
Web Master – DANNY CRUISE
Newsletter editor – DANNY CRUISE
Bookings – CHRIS PACKMAN
Photography – PETER LOVELY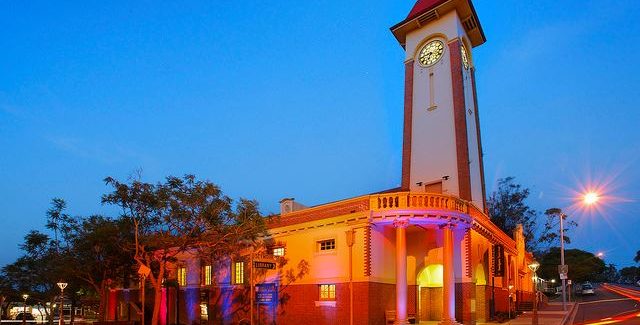 We are always looking for new actors for our plays. To be an actor you don't have to have prior experience as enthusiasm is all that's needed. If acting doesn't interest you, we also need people to work backstage, handle administration, make costumes and props, direct plays, design posters and newsletters, build and paint sets, use sound and lighting equipment, and work Front of House (selling drinks, tickets at the door, etc).
Photographers, singers, bookkeepers, make-up artists, carpenters, computer wizards and people who can play musical instruments are all useful in amateur theatre.
EMAIL: sandgatetheatre@yahoo.com.au